March 31, 2006
---
An unhappy Eric Moulds looks to be receiving the trade he's been demanding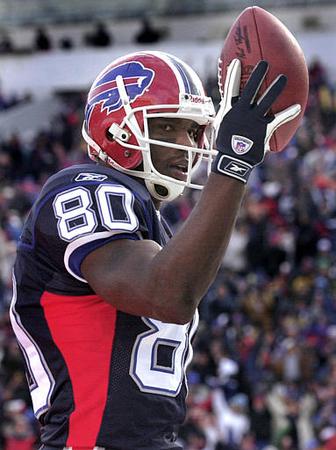 for the last few weeks. The veteran receiver refused to restructure his contract in Buffalo and now the Bills are on the verge of shipping him to Houston for a fourth round pick in this year's NFL Draft.
Moulds should serve at the ideal complement to Andrew Johnson. Maybe the young receiver won't completely suck this season and ruin certain people's fantasy football teams! Perhaps David Carr will also now live up to his billing.
It's been a busy off-season for wide outs. Keyshawn Johnson went to Carolina; Randy Moss' agent was arrested; Terrell Owens ended up in Dallas. Sadly, the NFL also cracked down on endzone celebrations, meaning we may have to appreciate Chad Johnson only for his talent.