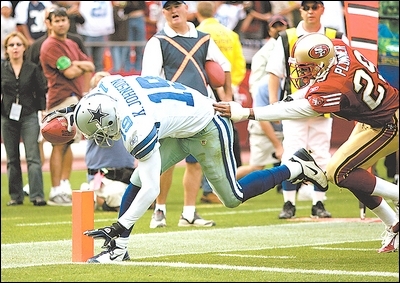 Ok, so the Files can't be right all the time. A couple days after reporting that Keyshawn Johnson might sign with New York, the selfish possession receiver inked a four-year deal with Carolina instead.
While far from a dominant talent, Johnson is the ideal complement to Steve Smith. With Keyshawn patrolling the middle of the field, expect Smith to be open even more often on go routes and bombs. Could he even be the first receiver drafted in your fantasy league? We think so.
Thanks to this result and the previous one of DeShaun Foster, the Panthers have built an offense to go along with a stingy D. They should be the favorite in the NFC to reac the Super Bowl next season.