July 18, 2006
---
In a few years, San Francisco 49ers fans can at least have one reason to attend a home football game - and it won't be the play of their favorite team.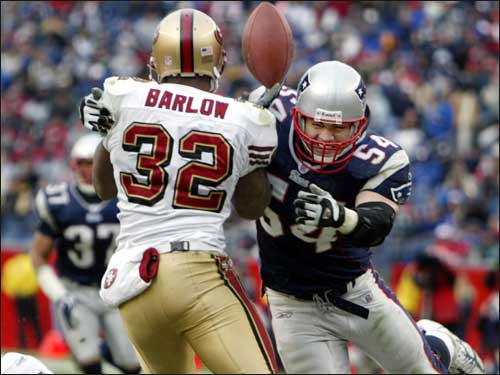 The club recently announced an update on design plans for the interior of a new 68,000 seat stadium at Candlestick Point in San Francisco's Bayview-Hunters Point community. The aim is to complete construction in time for the 2012 season.
"We're designing our new stadium from the inside out to ensure it's packed with the right amenities to create an unparalleled game day experience for each and every one of our fans," said team co-owner John York.
He failed to mention how the product on the field certainly won't contribute to that. How come? Let's review the current crop of Niners at skill positions, those NO fantasy football owner should touch:
- Alex Smith, QB: The second-year player threw a single TD pass in 2005. His hands are also too small to hold a football. Read that sentence again.
- Kevan Barlow, RB: We'll forget the annoying way he spells his first name, but Barlow's 3.3 yards/carry last season almost made Jamal Lewis look good. San Francisco would be well-served handing the starting job to Frank Gore.
- Arnaz Battle, WR: We guess this is the team's top wide out heading into 2006. He played quarterback in college.
Thee you have it. Allow The Files this piece of advice: if any of these players are on your fantasy football draft board, you've already lost.