August 29, 2006
---
Fantasy football truth be told, none of the recent news surrounding NFL quarterbacks should affect your draft very much. Let's go through it: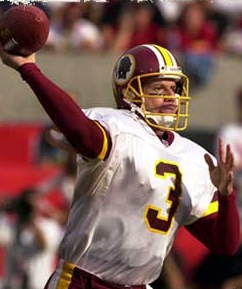 - Chad Pennington has been named the starter for the Jets. He beat our Patrick Ramsey and rookie sensation, Kellen Clemens. Nevertheless, Pennington can scarecely throw the ball 10 yards and Kevan Barlow won't take a lot of pressure of by running well.
- Kerry Collins has signed with the Titans. It's a good decision in Tennessee - but the advice we'd give fantasy football players is to think about current starter, Billy Volek for your squad. He's racked up a few 400-yard games in his brief career.
- The Raiders signed Jeff George. This is simply hilarious. Don't even think about him as a fantasy football quarterback.