We love Carson Palmer and Brett Favre here at The Files. We hope they each have stellar seasons in 2006.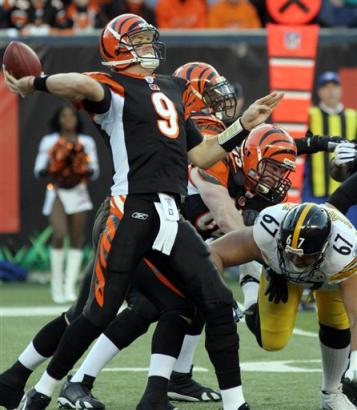 Based on last night's preseason game, however, that may only be the case for the former.
Making his debut, after a gruesome knee injury to close out the 2005 postseason earlier than he would've liked to, Palmer stood strong in the pocket and threw for three touchdown passes. We feel confident recommending him still as the second or third overall fantasy football quarterbacks.
The Bengals won the game, 48-17. Sadly, Favre's difficult day contriubted to that. He finished the game 12-25, with one fumble, one interception and a touchdown.
Favre could still be a quality starter in a fantasy football league that doesn't punish interceptions too much. Because he'll throw A LOT of those. But the Green Bay QB will also rack up the yards and TD passes.