May 16, 2006
---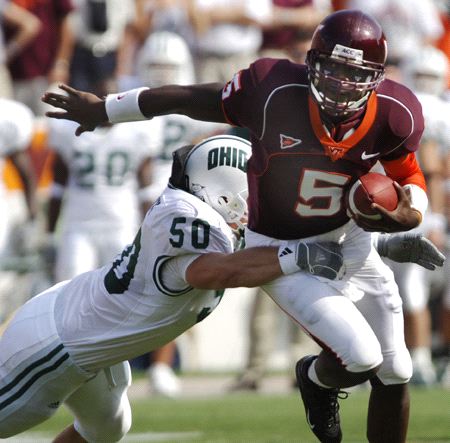 Could Nick Saban have broken into Ricky Williams' stash? How else to explain the odd moves by the Miami head coach?
The club has recently inked two less than stellar quarterbacks. First, there was the trade for Joey Harrington. If Daunte Culpepper doesn't recover quickly from his injury, the former third overall draft pick could actually start under center on opening day for the Dolphins. That's hilarious.
Now, the team has gone ahead and signed Marcus Vick. A frequenter of the Files' legal section, Vick is best known for being stupid enough to ruin his draft status by stepping on opponents and carrying around guns. He's also the younger brother of Michael Vick and, as far as we know, is STD-free.
If either of these new Dolphins are actually throwing passes for the team, you might wanna rest Chris Chambers that week. But start whatever defense is taking the field against them!