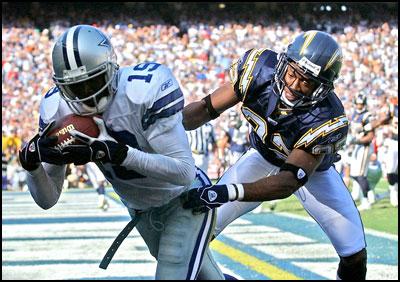 With Terrell Owens in Dallas, there was no room for Keyshawn Johnson. As entertaining, absurd and completely selfish a pairing as this would have made, the Cowboys cut the former first overall draft pick a couple weeks ago.
Where is he headed now? How about the same home stadium where he started his mediocre career, but with a different helmet on his head? An anonymous team official said Johnson met with the Giants this week.
While a tandem of Plaxico Burress and Keyshawn would give New York two physical, imposing receivers, does the club really need such an outspoken presence? How would that affect Eli Manning the first time he bounces a pass Keyshawn's way?
It seems unlikely that a team led by a solid citizen such as Tiki Barber would truly give thought to this kind of addition. But the Files will you keep posted as the rumor develops.