Fans, meanwhile, will soon start clammoring for the first-round bust to be swimming with the fishes. After Detroit brought in six dozen quarterbacks to replace Joey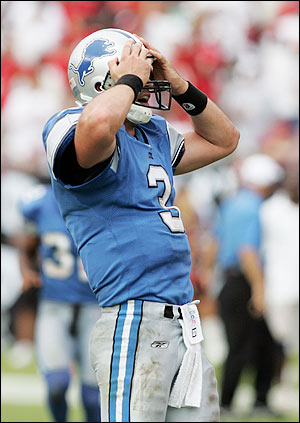 Harrington, the Dolphins have decided that he's still worth a two-year contract.
Know where this is headed, Miami fans? If Daunte Culpepper isn't ready to go to begin the season, the team will take on the defending Super Bowl champions - on prime time television - with Harrington behind center. Is it too early to lay money on Pittsburgh?
The former Oregon Ducks' star was a major let down during his time with the Lions. Although the club had inexplicably announced Harrington would remain the starter a few weeks ago, that decision was quickly reversed. Now Miami followers have to be asking themselves a simple question:
Was Ryan Leaf unavailable?