The prosecutor in the Minnesota Vikings' sex cruise case denied that race played any role in his decision to charge four black players and not two white men for their alleged conduct on a cruise last October, reports a Minnesota TV news station.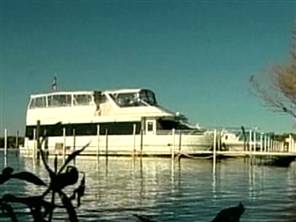 Lawyers for quarterback Daunte Culpepper and running back Moe Williams accused prosecutor Steven Tallen of racial discrimination on Wednesday, serving a motion asking for the dismissal of charges against the two players, according to documents obtained by the Associated Press.
Culpepper, Williams, Bryant McKinnie and orchestrator/pimp Fred Smoot all face misdemeanor charges of indecent conduct and lewdness for their alleged behavior on two cruise parties held last October on Lake Minnetonka during the Vikings' freaking bye week. The fearsome foursome pleaded not guilty.
Defense attorneys allege that a boat captain and another man - both white - engaged in indecent conduct but were not charged. Tallen rebuffed accusations that the Vikings players are being singled out, while issuing counteraccusations at the defense lawyers for playing "the race card" to cloud the issues.
The implications of the cruise on your fantasy draft? Culpepper is a solid option if he stays in Minnesota, though one can't help but wonder if all this discrimination will take a toll on his confidence. Smoot is not much of a fantasy play, as most leagues do not count defensive stats or number of strippers hired. Forget Williams, he's useless.
The most overlooked player in all of this? Backup running back Mewelde Moore, who wins the award for best reaction to media questioning about the incident with his classic quote: "That's crazy. Sex? Come on."