After a period of undecidedness over what to do about their starting quarterback, it appears as though the San Diego Chargers are likely to let Drew Brees test the open market as a free agent.
The deadline for tagging a player with the "franchise" label is this Thurday and San Diego general manager, A.J. Smith, said it was unlikely Brees would receive the team's deignation. The club is afraid that the star QB's injured shoulder makes it too much of a risk to guarantee as much as $10 million on the position.
The Chargers can - and might - still sign Brees to a long-term deal.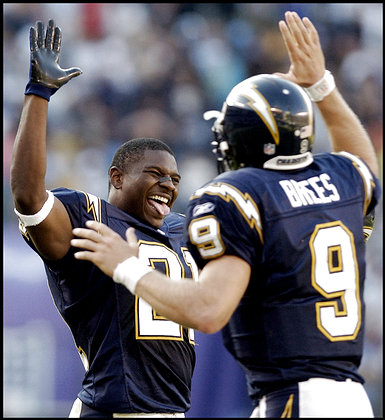 "Our proposals have not been acceptable at this point and time, but we will continue to talk," Smith said. "Drew Brees wants to be here, we want him to be here. Drew wants a long-term contract, we want him to have a long-term contract."
If this doesn't take place, the job falls to Philip Rivers. While there's no question that he should be avoided at all costs by fantasy players, this decision would have an impact on a candidate for the number-one overall draft pick: LaDainian Tomlinson.
With an unproven starter under center, San Diego would face multiple run-stuffing defenses. This could curtail Tomlinson's production. Meanwhile, Brees would join a long list of other solid quarterbacks on the market - all of whom are worth keeping your eye to see where they land.